You fly with a helicopter and shoot after all that moves.

In the role of the chinese warrior to fight enemies and complete his revenge.

The classic space shooter. You are flying, get in a boat. Just be careful, do not shoot at a time reduces the effectiveness of the weapons.

Using helicopter you adhere to a variety of military missions.

Save the satellite. First helicopter get into the enemy territory and then a hero vybojujte hostile satellite.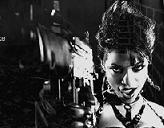 Kill as many as possible of the enemy. No one shall penetrate into the SinCity.

The game according to the movie. Survive as long as possible and to kill as many zombies.

In the role of a warrior destroy your opponent in the arena. The control is a bit more complex, so have a look into the "how to play".

In the role of paná?ka you need to shoot over a crowd of corpses what after you go. You can play in two modes, either classically after levlech, or just how long you can stand alive.

Lítáte with raketkou. Collect the stones, in the rest of the shoot and after each round, you can improve its rocket. A total of prima game.