Nicely done 3D racing with Ford Fiestou.

This lift / elevator simply does not have the bug :-). To play you let go of the sound.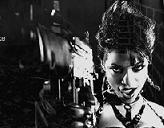 Kill as many as possible of the enemy. No one shall penetrate into the SinCity.

The game according to the movie. Survive as long as possible and to kill as many zombies.

Another strongly addictive game. In the role of a miner dobýváte gold. This time so that you can just click on the 2 and more of the same squares and you will disappear. P?ipíšou you points. After a certain amount of displayed lines, you are in the dolašího round. I strongly recommend to play

You have a club and trefujete to marmots who under the gallery of the holes. Gorgeous odreagováva?ka.

Relaxed music, prima ride by car on the track in a 3D environment. There is no error.

A modified version of the yetiho 9. Tantokrát nelivete lama. Lama will bring the machine gun and the shoot after all that moves.